December can be a challenging time for many businesses; particularly if you remain open over the Christmas period. You may notice a drop in productivity levels and your staff may not seem as motivated or interested as usual. Motivating employees over the festive period is easier than you might think and will benefit the wellbeing of your employees.
As the Christmas period approaches, your employees would much rather be spending their time enjoying the festivities with their family and friends.
Unfortunately, not all businesses can shut down for Christmas, so, as an employer, it's your job to motivate your team and lift spirits in the workplace. In this blog, we've outlined our out top tips for motivating employees over the festive period:
Relax The Rules
In the weeks running up to Christmas, when most businesses are starting to wind down before they shut for 1-2 weeks, make the workplace a little bit happier by relaxing the rules.
For example, don't be strict about the usual dress code and encourage employees to enjoy a longer lunch. Or suggest that your staff finish a little earlier, especially if they have plans, such as their kids Christmas play.
Relaxing the rules a little over the festive period won't harm your business, but it will boost morale and motivate your employees.
Get Into The Christmas Spirit
Your employees may be stuck in work over the festive period, but that doesn't mean that can't get into the Christmas spirit. Here are a few ways you can get your employees into the Christmas spirit:
Decorate the workplace with Christmas decorations
Play Christmas music
Have a 'Christmas Jumper' day
Do Secret Santa
Have a Christmas Potluck
Play Christmas Party games
Take fun office snaps and put them up on the wall
Enjoy a glass of bubbly or a Bailey's hot chocolate on a Friday afternoon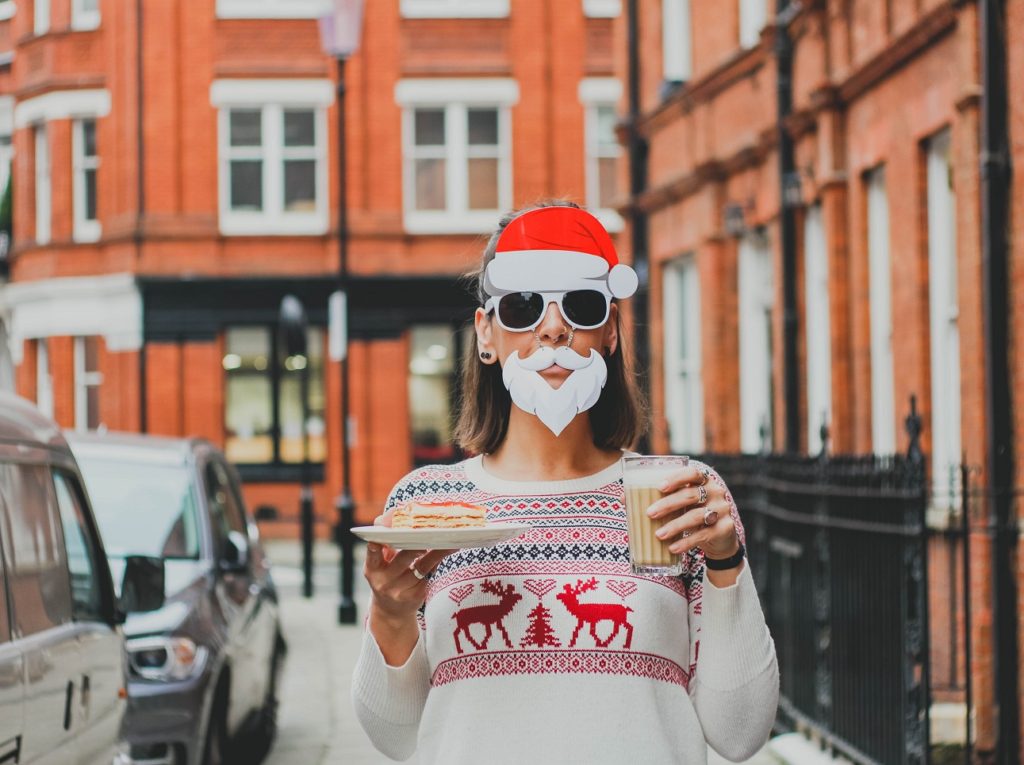 Have Frequent Breaks
Taking breaks is essential for the health and wellbeing of your employees. At Christmas, employees will appreciate more breaks – after all Christmas is a hectic time for everyone.
It will give them the opportunity to catch up with their work colleagues, relax with a coffee or finish some last minute online shopping.
Plus, if employees have frequent breaks, they are more likely to be more productive, creative and motivated throughout the day. Plus, frequent breaks encourage employees to re-evaluate their to-do list for the day and reduce stress levels.
Treat Employees To A Christmas Lunch
If you have a smaller team, a Christmas lunch is a great way to boost moods in the workplace. It shows that you appreciate your employees and gives them time to relax and have fun.
Perhaps head to a nearby restaurant or café, or order in and have an office lunch. Don't forget to get into the Christmas spirit with Christmas crackers and party hats.
Offer To Pay Employees Early
If your employees are paid monthly, they may be worried about how they're going to make it to the end of the month. Financial stress is increasingly popular in the festive period.
Perhaps ask your employees if they'd like to be paid a little earlier in December, that way they get their monthly wage before Christmas rather than a few days later.
This little incentive is sure to motivate employees in the festive period and relieve stress.
Allow Parcels To Be Delivered To The Workplace
There's nothing worse than ordering a Christmas present and not being home when it arrives. Especially if you then have to find the time to travel out of your way to pick it up from the Post Office.
Plus, if your employees are working over the festive season, they may struggle to find the time to shop. Allowing personal parcels to be delivered to the workplace will enable your employees to get their Christmas shopping done and tick one thing off their never-ending Christmas to do list.
Offer Half A Day To Christmas Shop
Online shopping is great, but sometimes having a look around the shops is necessary. Especially at Christmas. Show your employees that you value them and the work they're doing by giving them half a day off work to finish their Christmas shopping. It will be a great help and will be appreciated by your team.
Offer Incentives
If your employees have sales targets to reach or big projects to finish, motivate them by offering incentives. Gift cards are always a nice touch, or a Christmas hamper. Have a selection of incentives on offer, so that more than one employee gets to reap the benefits.
Get In Touch
If you'd like to find out more about motivating employees over the festive period, get in touch with Wellspace. Here at Wellspace, we are experts in workplace wellness. We are aiming to revolutionise workplace wellness with our leading app, online portal and tailored wellbeing training.