Wellspace has partnered with Plus X to offer members discounted services to a range of Health and Wellbeing products.
Wellspace is a fully comprehensive wellbeing provider and is on a mission to improve mental and physical health and wellbeing by using a combination of cutting-edge intelligent technologies, real time reporting, workshops and seminars.
Wellspace Digital Wellbeing Package
Wellspace Digital Wellbeing Package 12 month subscription per person usually £50 with Plus X 20% discount £40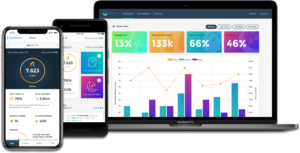 The Wellspace Digital Wellbeing Package works through a cleverly designed smartphone application that can provide online access to mental health, physical health, nutrition and sleep resources and content.
A machine learning database provides data driven content relevant to the users based on their entries within the app on a daily basis.
An online portal for usable health trends & insights allows an anonymised overview and points & rewards are given for engagement.
iOS and Android Wellspace smartphone application available globally in multiple languages

Quickly and easily deployed within days via secure onboarding page

Health & Wellbeing blogs, tips, articles, exercises, challenges

Company / sub account challenges

Compete against departments

Mental Health & Sleep daily digital diary

Direct chat access to health and technical support

EAP awareness and signposting

Local services and resources signposting

Red Flag alert system for duty of care

Content management – send relevant content, events, invitations direct to the staff via the app

Online portal dashboard

Real time reporting

Health insights and trends

Push notification tools

Dedicated account manager

Technical support

Regular review sessions and health data insights

Engagement points, leaderboard and prizes

Comprehensive roadmap of feature enhancements
Virtual Bitesize
Wellspace Virtual Wellbeing Workshops usually £180 with Plus X discount £150 each
Wellspace is offering Virtual Bitesize Health & Wellbeing Workshops delivered via web call for you and your team.
There has never been a more important time to work with individuals and set up virtual training around physical and psychological wellbeing. We understand your teams are experiencing a lot of mixed emotions during this time and we are here to help.
The web workshops are kept within 40 minutes to allow your staff enough time to join and stay engaged and cover a range of health and wellbeing topics – The virtual workshops can accommodate up to 100 attendees.
The sessions will be delivered privately to your organisation by our Head of Wellbeing, Dr Nicola Eccles.
Dr Nicola Eccles is our Head of Wellbeing and a Senior Lecturer at the University of Huddersfield. Nicola has been working in health-related behaviour for over 20 years and is a true expert in her field. Nicola has worked with a number of organisations to implement and evaluate innovative health programmes under Wellspace.
Understanding Your Thoughts
How we feel about ourselves has a significant impact on everything we do and how we interact with people. Acknowledging and working on our mental health is one of the greatest gifts we could ever give ourselves. This first session explores psychological wellbeing and reflects on ways in which, dealing with daily stressors, increasing self-esteem, using compassion, becoming aware of what we can control and being mindful can positively alter how you think, act and interact.
Coping Strategies
This session supports you to take action. We show how tools to use within yourself and in your interactions with others can help you to cope with the challenges of daily life. Behaviour change techniques can help you to address some of the habits and perceptions which negatively influence your day. This session helps you to move out of the 'stuck' space so many of us find ourselves in.
Tackling Inactivity
Establishing a culture of walking meetings and active breaks. Recommendation and introduction to standing desks and establishing a six-month fortnightly inactivity impact strategy.
I'm absolutely fine! Positively coping
Explore ways to cope more easily with the day to day hassles of life. Learn some techniques to use to reduce the crushing sense of the pressures in life.
DIY Self-Confidence
Explore the development of your self-confidence. Discover ways to re-establish a greater degree of self confidence in order to achieve the things that matter to you.
Supercharge your day! Activity Boost!
A collection of lifestyle hacks to see you through a healthier 24 hours. Learn how many ways you can incorporate movement into your life and be surprised by how good it makes you feel. No lycra needed!
Move More
What is sedentary behaviour and why does it matter? Understand the importance of maintaining a level of movement to counteract the unhealthy effects of sedentary behaviour in our daily lives, both in the workplace and home lives. No lycra required!
Sleep
Delve into the science that proves how significant sleep is to almost every aspect of your health, both mental and physical. Learn why sleep is as transformative as eating well and exercising. Struggle to get a good night's sleep. Let's look at the aspects of our lifestyle during the day that can impact on our ability to get a good solid sleep.
The Power of Positivity
Gain an understanding of your brain and brain chemistry to learn how they make you feel and behave. Learn that developing optimism and new thought patterns can rewire your brain for a happier and healthier you.
Everyday Addiction
The facts about the effects of alcohol, smoking and sugar and the effect on your body and mood and why so many of us use this coping mechanism. Discover the hidden presence of sugar in foods that may surprise you. We also explore other daily addictions like TV binging and gaming.
The Art of Saying No (thank you)
Learn how to feel confident enough to stop swamping yourself with too much of what you don't want to do or can't reasonably achieve.
Breathe
Something we never consider in too much detail, but our breathing can have a powerful effect on our physical and mental health. Gain a fascinating insight about how your breathing can affect your nervous system and in turn how you feel.
Your Gut and You
An intriguing new area of research that is so relevant to the mental and physical health of everyone. A happy gut means a healthier and happier you! Learn the things that affect your gut flora and how to keep them working for you rather than against you.
Mindfulness and Meditation
Often, the only time we feel able to relax is when we have done everything else that we deemed essential, or when our bodies have just plain run out of energy. Just as our bodies need to be fuelled, exercised and rested, so do our minds. A session on the benefits of being present and taking time to focus on clearing our minds.
Financial Wellbeing
Learn the skills of financial management for any pocket. Learn to consider aspects of money management such as financial goal setting, personal budgeting and controlled spending. Follow our easy-to-follow steps that will help you live within your means.
Intuitive Eating and Nutrition Myth Busters
Getting home after a long day and have no idea what to cook? A session on how to fuel your body with healthy food, full of flavour but without slaving away in the kitchen. Here are some easy meal ideas when you don't know what to make.
What Your Body Would Tell You
Do you listen to your body? Or do you ignore the signs it gives to tell you all may not be well? Learn about the things your body would love to tell you plus the areas of your physical wellbeing that will help age-proof your body for a longer active life. Leave with some top tips that you can start that day!
CBT Cognitive Behavioural Therapy
Wellspace online and remote Cognitive Behavioural Therapy
Wellspace has partnered with CBT Clinics to offer a range of Cognitive Behaviour Therapy Services to our clients.
CBT Clinics provide rapid access to evidence based psychological wellbeing, delivered by 2,200 clinicians across the UK and around the world.
Identify those people that require psychological healthcare
CBT Clinics provide intelligent psychological health screening and assessment.
Silver Cloud
Over 30 online programmes from wellness to severe mental health conditions.
Connect people to the right clinician
CBT Clinics provide rapid access to over 2200 clinicians across the UK and around the world.
Deliver the right treatment… offering flexibility and choice
Technology enables treatment to be delivered at work, home or on the go!
Provide the human touch
The case management team provides guidance and support throughout.
Ensure positive outcomes
We monitor progress and track outcomes to ensure people make the quickest and best possible recovery.
Pricing:
Silver Cloud online access 12 months = £50 per licence p.a.

Silver Cloud access with 4 x remote CBT sessions = £349 p.a.

Remote CBT session = £129 per session

Remote CBT Counselling session = £119 per session

Face to Face CBT session = £149 per session
Book Your Sessions Today!
Speak to a Wellspace Expert!
See how we can tailor WellSpace to your business needs!