Corporate Wellbeing In The Tech & IT Industry
Job-related stress occurs across all industries, but the fast-paced nature of tech and IT work means stress levels have reached disproportionality high levels.
The Wellspace employee wellbeing app is ideal for those working in the industry wanting a high-tech way to access data about their health. Our online portal is also appreciated by managers wanting to see data-driven statistics about the wellbeing of their team.
Wellbeing In The Tech & IT Sector Case Study: Fujitsu
"Fujitsu was looking for a new global technology partner that could align with our strategy and vision for the future health and wellbeing of our employees and allow us to provide our people with an environment where they can thrive…" – Sarah-Jane Littleford, Head of Responsible Business, Fujitsu
Wellspace partnered with Fujitsu to provide their employees with a holistic, end to end health and wellbeing solution.
of people working in tech and IT are stressed
of tech workers have suffered from anxiety or depression
more depressed than the UK average
of IT sector professionals said their mental health had been affected since the start of the pandemic
The Wellspace Solution: Corporate Wellbeing For The IT Sector
Wellspace is leading the way when it comes to high tech wellbeing apps and training. Our solutions enable employees to access their own wellness data, training, and support – all from their smartphones.
Pressures can run high in the tech and IT industries, but our wellness solution can help employees mitigate work stress by understanding more about their own health.
Important data, such as sleep quality can help employees understand their sleeping patterns and improve their routine. Good quality sleep is important for those employed in roles that require high levels of focus.
Managers use our online portal to view anonymously gathered wellbeing data, helping them better understand where there may be issues in the business and then provide appropriate training and support for employees.
Learn More
Industry Related Stress And Smart Solutions
In the BIMA Tech Inclusivity & Diversity Report carried out in 2019, 66% of respondents said they were stressed by their work.
The BIMA research also reported that 52% of tech workers have suffered from anxiety or depression at some point and that people in the industry are five times as depressed as the UK average. The report also compared stress levels within the industry as being equivalent to those working in health services.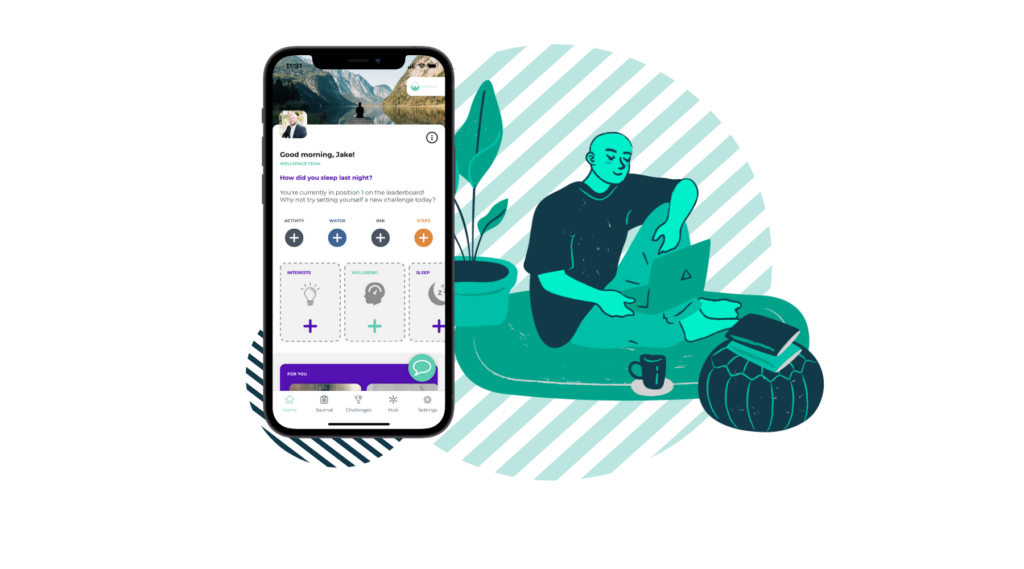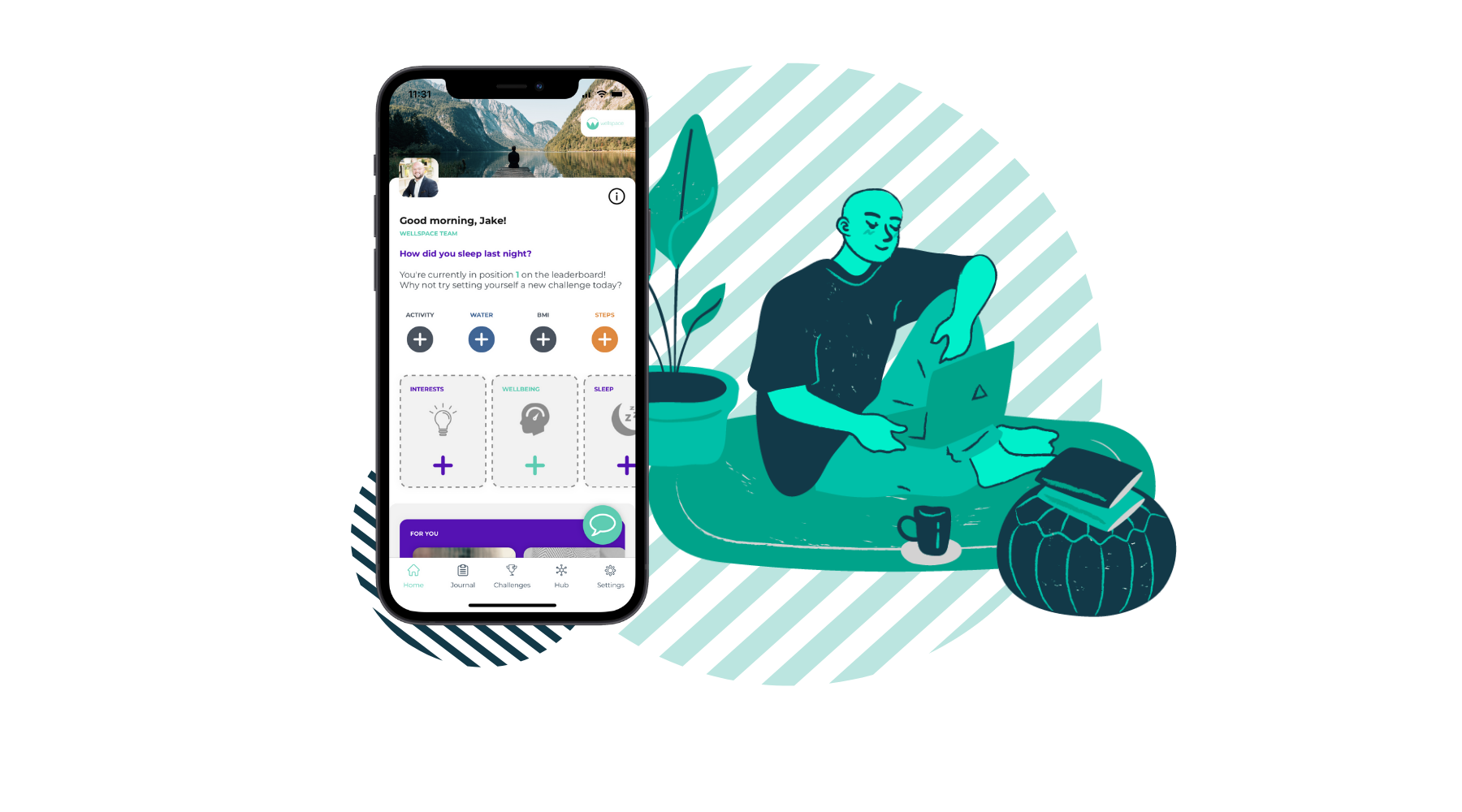 IT workers suffer similar levels of stress – in a recent Westfield Health report, nearly half (44%) of IT sector professionals said their mental health had been affected since the start of the pandemic. Perhaps related to the changing demands in the market as more people started to work from home.
Because tech and IT are such fast-moving industries there is a constant pressure on workers to keep up the pace, up to date with new developments, and customer demands.
There are other factors at play too that can contribute to employee stress levels such as the gender pay gap – the industry is male-dominated although this is starting to change as women have been encouraged to take up more STEM (science, technology, engineering, and mathematics) roles.
Long working days and a lack of inclusion and diversity have also been reported within the industry. On the plus side, many employers in the sector do tend to be open-minded when it comes to employee wellness and trying new wellbeing schemes.
Learn More
Speak to a Wellspace Expert Today!
See how we can tailor WellSpace to your business needs!