One of the hardest things to accomplish as a HR Manager is maintaining a working culture where everybody is happy, healthy and positive, and production remains at optimum levels.
It's a balancing act few manage to achieve, with profit often being put before employee wellbeing, meaning employees are frequently pushed to their limits for minimum reward, either financially or emotionally.
When you put it in those real terms, it doesn't take a genius to realise that these methods ultimately lead to an under performing workforce. Staff become demotivated, resentment builds, people become more exhausted which then lowers their resistance to illness and disease and as this takes hold, employees end up having to take time off due to ill health.
This leads to a fractured workforce, putting more pressure on those who remain in work trying to meet unrealistic demands.
By taking a more holistic view to the workplace however this nightmare scenario can be avoided, and by maintaining employee wellbeing in the first instance will, in the long run, mean a more productive workforce and a more sustainable, profitable organisation.
One of the ways to do this is by creating an active environment for your staff, and by encouraging regular exercise at work, this will keep your organisation fit, healthy and motivated to do more.
What is The Corporate Responsibility to Employee Wellbeing?
As we become more health conscious, it is encouraging to know that the long-term trends indicate a decline in working days lost through sickness and ill health, although this has started to creep up again in the last 5 years or so. The Office for National Statistics reports that the number of working days lost to ill health in 2016 were estimated at around 137 million, an increase from 2013 of around 6 million days, which is naturally going to have a negative impact on productivity.
Furthermore, this will lead to an adverse impact on family life, as wages can be lost, not only meaning less disposable income to enjoy on quality time, but that even the bills for basic necessities become harder to meet. In addition, other family members may have to increase their hours to make up for this reduction, or they find themselves having to take time off to care for sick loved ones, all of which is damaging to the overall wellness of communities.
By creating an active environment at work, you are not only making the workforce a more enjoyable place to be, you are demonstrating a commitment to your employee's health and wellbeing that will see in return, fewer days taken off with sickness and ill health and productivity levels maintained.
How Do We Encourage Exercise at Work?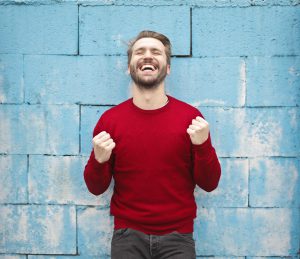 How to do this without ordering everybody out on a route march each lunch time you might ask?
Well it is worth remembering this is about your workforce and applying a holistic approach to your organisation. Arrange a consultation period with staff representatives to find out what would be the preferred activities employees would like to participate in and work with them to make this happen.
This may throw up some additional challenges and you may have to rethink business processes, but in the long run, it will be worth it.
Consider activities such as walking or running groups for before or after work. Think about inviting a yoga teacher in to offer lunchtime classes, or how about providing bikes to those who wish to cycle to work?
If you have the space, it may be worth installing a changing room with showers and a laundry facility, so that people can be confident they don't have to spend the day smelling like their sweaty gym bag, or that their kit will be fresh for the next day without having to worry about it when they get home after work.
Similarly, by having a more flexible approach to working times will allow people to participate in their chosen activity without feeling under pressure to meet inflexible hours each day, meaning staff will be more relaxed, happy and ultimately enjoy their working day a lot more.
Any financial outlay will soon be covered by reduced absenteeism, lower staff turnover and training requirements and an increase in productivity.
Using Technology to Support Health and Wellbeing in the Workforce
Another answer to the holistic approach that many organisations are turning to is by using technology to better support employee health and wellbeing.
Wellspace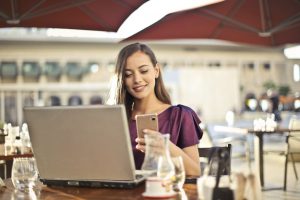 offer a full and comprehensive package of tailored solutions to suit any size of organisation, and brings the whole concept of employee wellbeing under one, easy to manage auspices in the form of their Wellness Revolutionary App.
This supports employers and their workforce by focussing on the three pillars of health and encourages individuals to look at their physical, social and mental wellbeing, a theory upheld by the World Health Organisation.
The Wellbeing App provides online learning materials, motivational training ideas and methods to appraise and monitor health and wellbeing that will benefit everybody.
By choosing to sign up to the Wellbeing App, companies are taking a very positive step towards improving the company culture towards better health, and as Wellspace are partners with organisations such as Virgin Active, Starbucks, Marks and Spencer and John Lewis, those who participate can take part in our exclusive rewards scheme, benefiting employers and their workforce, simply by being healthy!
Contact us
So if you can see the benefits of encouraging exercise at work, and like us you understand the corporate responsibility employers have to maintaining employees health and wellbeing, then why not contact us here for more information or call us on 0808 178 0748 where one of our expert team will be delighted to chat to you.