In part two of our Three Pillars of Health series, we look at activity and how it plays a critical role in employee wellness. This blog will explain how you and your staff can support their health and wellbeing, both mental and physical, through regular physical activity.
What are the Risks of Inactivity?
According to the Government, one in four people are physically inactive. Being inactive can be as dangerous to a person's health as smoking. Furthermore, most workers now tend to spend large amounts of time sat down and find it difficult to make the time for regular, physical activity.
As well as being costly in terms of individual health and employee wellness, inactivity is damaging to businesses and the wider economy.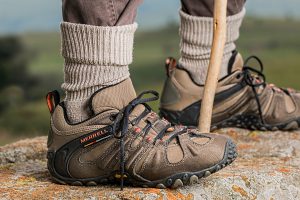 According to government figures, 1.3 million UK workers suffered from work-related ill-health during 2016-17. This was the equivalent of 25.7 million lost working days.
This is costing businesses up to £32 billion a year, around £522 per employee.
The challenge for UK businesses is to find ways of actively, practically promoting activity, because otherwise, the long-term costs can be significantly high.
What Does Being Active Mean?
There are both perceived and actual barriers to people increasing their physical activity. One barrier is when people think of activity only in terms of going to the gym or taking up a sport. This can seem like too much of a step for those who have either never exercised since school or college, or for whom inactivity has become the norm.
There is also a very real sense that making the time to be physically active is difficult for many people during their typical working week.
One strategy, therefore, for employers to take, is to broaden the notion of what being active means when focusing on employee wellness.
People in the workplace can take relatively small but incremental steps to increase their daily physical activity. This is about building more activity into daily routines.
You could be encouraging people to use the stairs wherever possible instead of the lift; or suggesting that rather than eating lunch in a canteen or at their desks, employees instead go for a walk during their break. Taking regular breaks to stand and walk around the office or work space also counts as increased activity.
Taking this further could involve organising low-impact exercise sessions in the workplace, or organising lunchtime walking groups.
Another key area of focus is the daily commute.
For many employees, this provides the ideal opportunity, twice-daily, to build more activity into their routine. Active commuting typically might involve walking or cycling for either all or part of the journey to and from work.
An important starting point is that any exercise is better than no exercise. Ensuring people's personal activity goals remain within their reach can be vital in helping them build activity into their daily routines and helping them to become self-motivated about looking after their health.
The Benefits of Activity
Regular physical activity can help manage, treat and prevent lifestyle-related conditions such as heart disease, stroke, diabetes and various cancers.
Moderate levels of exercise can be most effective, aiming for 30 minutes of physical exercise for at least five days of every week. This might not all be in one session, but broken up into two 15 minute, or three 10 minute sessions, for example.
The benefits to individuals:
Better physical and mental health
Increased creativity and focus
Reduced stress.
The benefits to employers:
Reduced sickness absence
A more motivated workforce
Improved productivity
Alongside its physical benefits, activity also contributes positively to mental health. The Royal College of Psychiatrists has explained how physical activity can work as well as mild antidepressants or therapeutic treatments such as cognitive behavioural therapy (CBT), lifting mood and helping people gain a sense of control.
For more information on this, have a look at the first in our three-part blog series on the Pillars of Health, Mental Resilience.
Employee Wellness and the Bigger Picture
When it comes to employment, people are increasingly value-led. Therefore, when an employer demonstrates an interest in the wellness of employees, this sends out a powerful signal.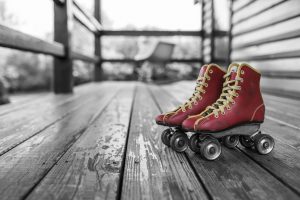 Investing in the health of employees through encouraging activity is showing them that you value their contribution and care about their wellbeing. This can be a big boost to staff retention, and to attracting fresh talent.
Alongside these benefits are the ongoing advantages of having a workforce that is more aware of its own health, and more switched-on and motivated as a result.
Employee wellness is a business and a personal concern.
Get in Touch
Why not chat to one of our team of experts about promoting activity in your workplace, so that you and your employees can start to feel the benefits? Please contact us at info@yourwellspace.com or fill in your details here and we'll be back in touch as soon as possible.
Don't miss the third part of our blog series on the Pillars of Health: Energy.