Avoiding discrimination at work is a legal requirement. According to the Equal Opportunities Commission, (EOC), discrimination is defined as 'treating a person unfairly because of who they are or because they possess certain characteristics'.
These characteristics are set out in the Equality Act 2010 as;
Age
Gender
Race
Disability
Religion
Pregnancy and maternity
Sexual orientation
Gender reassignment
Marriage and civil partnership
Furthermore, if you have ever treated the people around you, and this includes within your working environment, differently to their colleagues and co-workers as a result of any of these characteristics then you could very well be guilty of discrimination and face investigation for breaking the law.
It doesn't just end there however. In addition to the 9 characteristics, there is what's known as 'unconscious bias', and whilst this is a trait we are all guilty of at some point, many an unsuspecting employer has fallen foul of this practice, causing unnecessary stress and anxiety amongst employees.
So if you are an employer or work in HR and you want to ensure your organisation avoids discrimination and unconscious bias, then read on….
Avoiding Discrimination and Unconscious Bias.
The Equalities and Human Rights Commission, (EHRC), state on their advice and guidance page that, as well as the 9 characteristics, discrimination can fall in to three types; direct discrimination, indirect discrimination and discrimination arising from disability.
Whilst the EOC add to these types of discrimination by asserting that discrimination can also occur as a result of discrimination by association, discrimination by perception, harassment, and victimisation.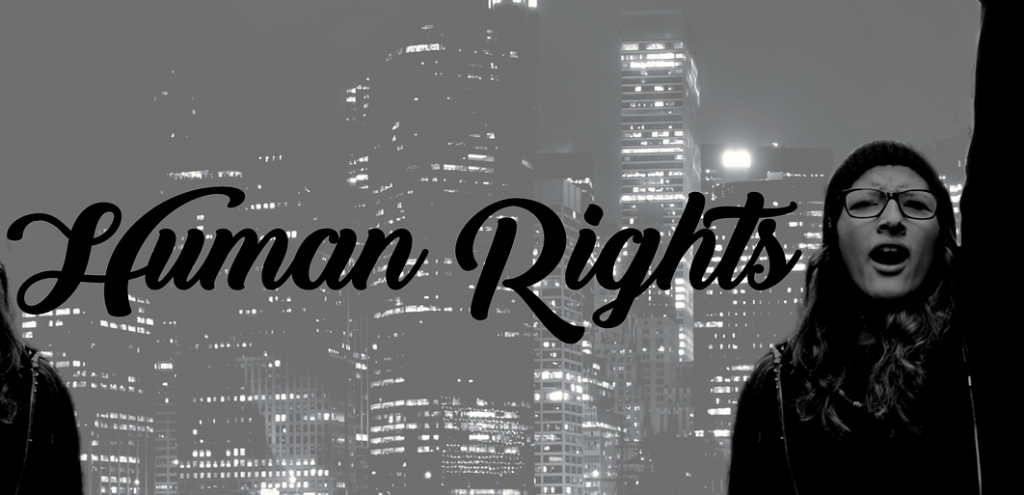 Direct discrimination occurs when somebody is made to feel different or excluded in some way because they are 'too old' for example, or they are prejudiced against because of their gender or race, or any of the 9 characteristics.
Indirect occurs when you apply a blanket policy which does not take in to account somebody who has a protected characteristic, putting this person at a disadvantage compared to colleagues. For example, you have a dress code policy which states that you are not allowed to cover your head during working hours, yet you employ a Muslim woman wishing to wear a headscarf to practice her religion. This is indirect discrimination and is not acceptable under the Equalities Act.
There are lots of examples of the various types of discrimination, and as an employer, pleading ignorance is simply not acceptable when it comes to the law. It is far better to be clued up and ensure your organisation is not guilty of any malpractice relating to any form of discrimination.
Compare this to unconscious bias which relates to decisions made, (at work or otherwise), as a result of personal preferences towards one particular characteristic over another. For example you may only employ people of a certain age, because you are more comfortable in their company, or you be a woman and choose to employ only females to do a job that could be done by any gender.
There are times when you can be exempt from discrimination laws, for example if you work in a shelter for women who have suffered domestic violence and having a male employee would be detrimental to their recovery.
It is always best to check with the EHRC or the CIPD if you are in any doubt.
Discrimination and Depression
So now we know about the different types of discrimination it's worth noting the effects that the impact of discrimination can have, firstly on the individual, but also on the organisation as a whole.
First of all, discrimination of any kind can be very damaging. It can lead to long term mental health problems for the person suffering the discrimination and the impact can be particularly devastating on their personal lives and subsequently the working environment.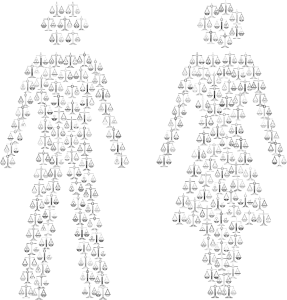 If somebody is feeling discriminated against they may become withdrawn from colleagues, be less productive and take time off work due to stress related ill health. If this ill health continues, then it may become a long term, chronic mental health condition leading to prolonged absence with the knock on effects also impacting on the wider family and on the business as a whole, including potential tribunals and severe financial penalties.
A sobering thought regarding financial penalties, the highest award for a sex discrimination claim amounted to a whopping £422,366, with the average award reaching around £20,000.
Besides the financial impact on the business, These penalties could then lead to a bad reputation for the organisation which causes further damage as sales begin to suffer, employees become unhappy and so the negative spiral continues.
Avoiding discrimination at work becomes a moral and financial requirement, as well as legal.
Tips for Avoiding Discrimination at Work
There are many ways to create a positive, non-discriminatory working environment.
First and foremost, ensure you are well versed on the law regarding discrimination and keep yourself up to date with any changes in legislation. Work on your organisations' policies and procedures to reflect this and hold regular training sessions for managers, employees and new staff to communicate these guidelines.
Consider honestly, the current conduct within the organisation and the impact any form of discrimination could be having on causing poor mental health within the workforce.
Look at behaviour change training courses, such as the ones run by Your Wellspace. We run a series of workshops that look at habitual behaviour within the organisation which is having a negative impact and maybe leading to poor mental health, absenteeism and reduced productivity. Often, things said in jest by one person are not taken in jest by another. Having a safe and controlled space to air these views can be really beneficial and stop any unintentional discrimination in its tracks.
Encourage an overall approach to positive wellbeing by investing in a Corporate Wellness App that brings together employers and employees, focusing on not just physical health but the social and psychological aspects of wellness also.
Contact us
So if you would like any advice to support your employees health and wellbeing, avoiding workplace discrimination, or if you feel that our corporate wellness programme can have a positive impact on your working environment, then why not contact us here for more information, or call us on 0808 178 0748 where one of our expert team will be delighted to chat to you.