Employee wellbeing is no longer a trend, it's a necessity. Putting your employees first and prioritising their wellbeing will have an incredible impact on your business.
Many employers don't know where to begin when it comes to achieving employee wellbeing. Thankfully, there is a range of simple changes that businesses can make to prioritise the wellbeing of their staff members.
The Importance Of Employee Wellbeing
To create a strong organisation with a healthy, happy work culture; employee wellbeing must be at the top of your list. Richard Branson once said "Clients do not come first. Employees come first. If you take care of your employees, they will take care of the clients." and we couldn't agree more. He's a clever one, that Branson bloke.
Studies show that employee wellbeing can have a range of benefits on a business, regardless of its size. Prioritising the health and wellbeing of your staff can increase motivation, employee engagement and productivity. It can also reduce the number of health-related absences and reduce staff turnover.
An individual's overall wellbeing includes a variety of factors including physical and mental health, work-life balance, relationships and job satisfaction. If you want to achieve employee wellbeing, you need to consider each factor.
Offer Benefits That Support A Positive Lifestyle
Offering perks and benefits will not only help you achieve employee wellbeing, but it will also make your business more attractive to potential employees. Perhaps offer a gym membership or a discount on a local gym. This way, employees will have the incentive to exercise more.
Or perhaps introduce a cycle-to-work scheme. This is a great way to help your staff members become more active. You could even include prizes such as a gift voucher for the employee who cycles the most in one month. Employees may also benefit from having a shower/changing facility within the work premise.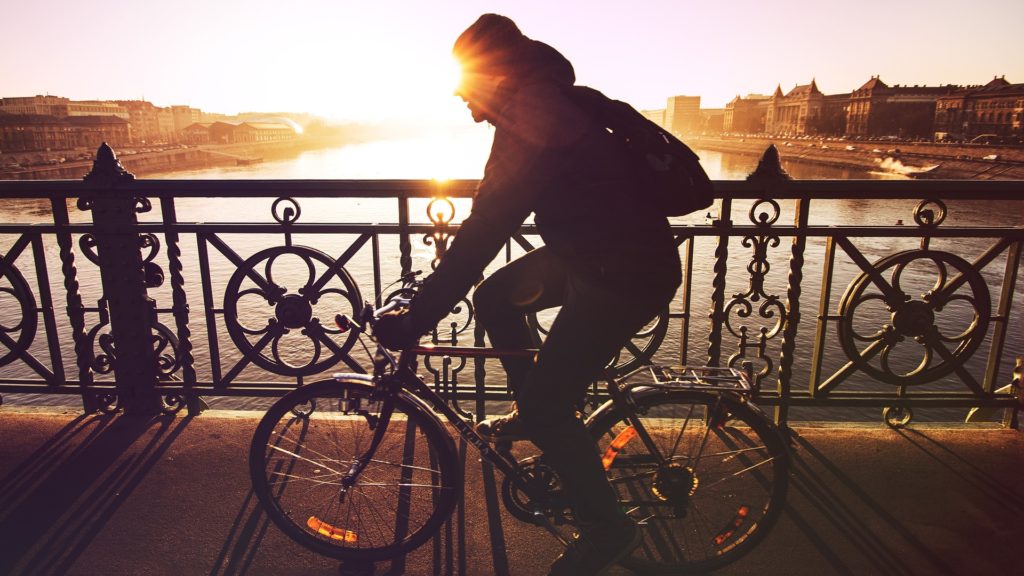 Another great way to support a positive lifestyle is to introduce a dedicated wellbeing portal. A health and wellbeing portal will track an employee's health and wellbeing via an app. This may include monitoring sleep data, mental wellbeing and physical activity.
As well as encouraging employees to make healthy changes to their lifestyle, the app and portal will allow you to tailor your workplace to support the wellbeing of your employees. This may include introducing wellbeing training or simply providing helpful advice.
Encourage Employees To Put Their Health First
We spend a lot of time in the workplace. So, encouraging employees to focus on their health, even when they're at work, will help improve their wellbeing. Perhaps start weekly exercises classes such as yoga or jogging. You can even combine fitness challenges with charity events. This will encourage a healthy lifestyle whilst improving workplace culture.
Ensure that employees are always taking their full breaks and encourage them to spend some time outside. If possible, perhaps invest in some outdoor seating and tables, so that employees can enjoy the fresh air whilst having lunch. You could also offer fresh fruit and water available for staff.
Another option is to introduce stand up and walking meetings (hey if it works for Richard Branson, maybe it'll work for you!). As mentioned before, a wellbeing app could also be beneficial as it will allow employees to track their wellbeing and get expert advice on looking after their health.
Achieve Employee Wellbeing By Introducing Flexible Working Hours
When an employee doesn't have the time or energy to focus on their family, friends, hobbies and other commitments, it can have a negative impact on their health and wellbeing. To achieve employee wellbeing, perhaps introduce flexible working hours.
Flexible hours allow employees to take their workload into their own hands. It allows them to prioritise their work whilst having the time to focus on their family and other commitments.
Businesses that have introduced flexible working schedules have seen a boost in employee morale and engagement. They have also a reduced turnover of valued staff and have seen a stronger commitment from current employees.

Achieve Employee Wellbeing By Creating A Positive Environment
The workplace should be a happy and welcoming place to be. If you work in an office environment, try to allow plenty of natural daylight into the room and have plants. Plants are great for cleaning the air, reducing stress and increasing productivity.
Another way to create a positive environment is to inject personality into the workplace. Put staff pictures, achievements and memories up on the walls and allow employees to personalise their desk area.
Ensure that there is a separate, comfortable break area for employees to eat their lunch, catch up with each other and take a proper break from their work. The break area might also have a pool table and board games. As well as allowing employees to have a proper break, this will also encourage employees to build strong relationships with each other.
If you have space, perhaps you can also have a relaxation area with comfortable settees, where employees can relax and enjoy some peace and quiet. Having a relaxation area with an outdoor patio space will be great for employees.
Promote Mental Health Awareness
Mental health issues can have a negative impact on your business. If an employee is suffering from a mental health illness, it will lead to a decline in productivity and increased absences.
Promoting mental health awareness can be hugely beneficial for a company. One of the easiest ways to raise awareness of mental health in the workplace is to talk openly and break the stigma. Ensure that your employees know they can come to you if they need to talk about their mental health.
Encourage employees to communicate and seek help if they need it. It is important that your employees feel supported in the workplace.
The best way to raise mental health awareness is to educate your employees. Providing mental health and wellbeing training could give your employees the knowledge and skills to prioritise their mental health.
Contact Wellspace: The Corporate Wellness Experts
Here at Wellspace, we provide a workplace wellness programme which puts employee wellbeing first. With help from our experts as well as the app, portal and training, we can help your business and your employees.
If you invest in a quality wellness programme, your employees will recognise that they are valued, and it will lead to an increase in productivity as well as a decrease in absences and sickness.
We would be happy to talk you through some options and help you achieve employee wellbeing in the workplace.
Get in touch with us by filling in our contact form, email us on info@yourwellspace.com or call 0800 178 0748.