Positive workplace relationships are essential. If your employees have good relationships and friendships with their colleagues, they will be more engaged in the workplace and more likely to stay with your company for longer. Organising social events for your employees gives them a chance to have fun whilst encouraging positive workplace relationships.
In this blog, we're going to outline how you can improve workplace relationships in your business using social events.
Impact Of Negative Workplace Relationships
Conflict in the workplace isn't uncommon. With so many people working under one roof, there's bound to be issues. The most popular types of workplace conflict are caused by a clash in personalities, different working styles, a variety of educational, cultural and religious backgrounds and of course; a difference of opinions.
Unfortunately, negative workplace relationships can affect your employees and the business as a whole. They can create a strained atmosphere and stressful working environment. If your employees don't get on with their fellow colleagues, it will affect their health and wellbeing at home and at work. Your employees won't be as motivated or productive and it will begin to affect their work.
Benefits Of Positive Workplace Relationships
It goes without saying, a workplace with positive relationships is a happy workplace. By encouraging friendships within the workplace, you can improve your business and boost the wellbeing of your staff. Here are some of the benefits of positive workplace relationships:
Builds trust between employees
Encourages employees to communicate openly
Encourages employees to help each other in the workplace
Increases employee motivation
Boosts workplace productivity and creativity
Reduces stress amongst employees
Creates a positive atmosphere
Boosts employee morale

How Can Social Events Improve The Workplace?
If you're looking to improve workplace relationships within your business, you may want to organise a social event. Whether it's an office party, activity day or night out, a social event will give your employees an opportunity to enjoy each other's company outside of a work environment.
If your company has numerous departments, a social event will allow employees to get to know each other better. Your employees may find they have common interests and hobbies with their colleagues. This will lead to friendships and positive relationships within the workplace.
Also, social events allow employees to relax and reduces stress. By organising a social event, you are showing your appreciation for your employees and demonstrating that you care about their health and wellbeing.
Fun Social Event Ideas
When it comes to fun in the workplace, times are changing. We're almost in 2020! There's more to life than the annual office Christmas party. If you want to improve workplace relationships, boost employee morale and look after the health and wellbeing of your team, start planning a fun social event. Social events also help you establish a company culture. There are tons of amazing ideas out there, these are just a few of our favourites:
Team Breakfast
You don't even have to leave the office for this one! Instead, get the team together once a week, perhaps on a Friday morning and enjoy breakfast together. You could provide a healthy breakfast, order in from a nearby food outlet or turn it into a potluck where employees bring in breakfasts snacks for the team. A team breakfast will give everyone a chance to catch up and boost employee morale before the day begins.
Anniversary Party
You don't have to wait for Christmas to have a party. The anniversary of the business is also a great time to celebrate. It will give employees something to look forward to each year and provides an opportunity for the whole team to get together and let off some steam.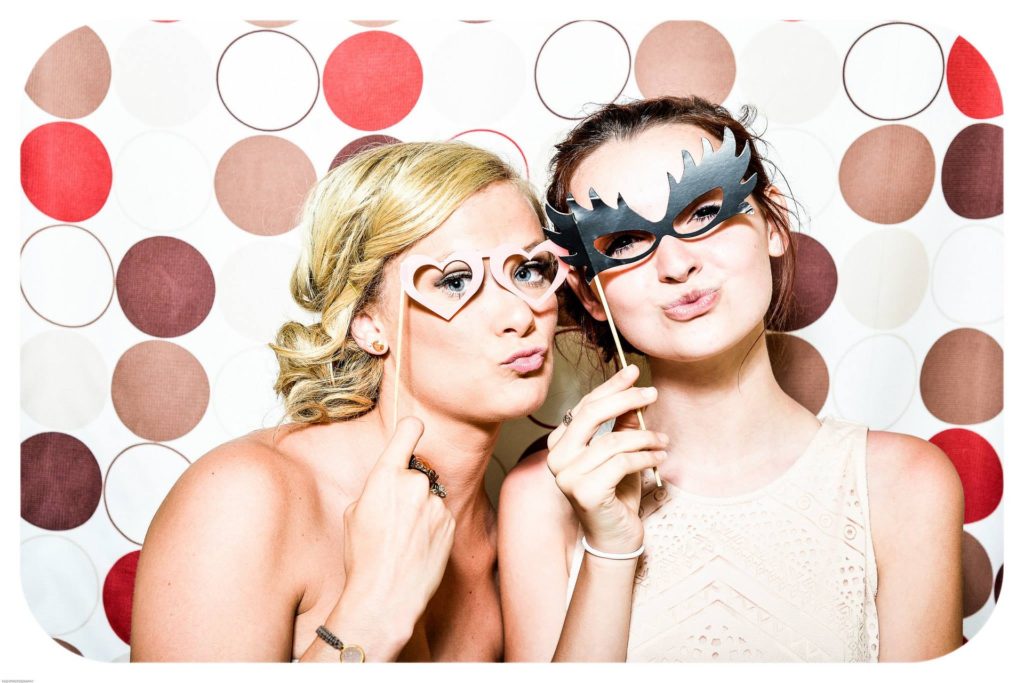 Day at the Races
Anyone that's been to the races will know it's a great day out. By taking your employees out for a day at the races, you're demonstrating that you appreciate the work they do and want to thank them for it. You're also providing an opportunity for the team to spend quality time together outside of the work environment and giving them the chance to improve their workplace relationships.
Murder Mystery Outing
Murder mystery events are not everyone's cup of tea, but they can be lots of fun. And they're fantastic for team building. Murder mystery events work better if you have a small to medium-sized business rather than a large business. They encourage your employees to work together, improve communication skills and build stronger relationships.
Group Charity Event
Tough Mudder and the Colour Run are good examples of fun, group charity events. Choosing a charity event that involves exercise is a great way to encourage your employees to focus on their health. And, aside from raising money for charity, your team will be creating fun memories with each other and forming positive relationships.
Monthly Karaoke Night
It might be old school (and slightly cheesy), but there's no denying that karaoke can be great fun! Especially when there's a big group of people involved. Plus, a monthly karaoke night doesn't take much planning. Enjoying a night out together will help your employees reduce stress and improve their productivity.
Activity Days
Corporate activity days, such as go-karting or paintballing are becoming increasingly popular. And rightfully so. Activity days are really good for team building and encouraging employees to form positive relationships. They also work well for groups of various sizes and aren't overly costly.
Get In Touch
If you'd like to find out more about improving workplace relationships, organising social events or achieving workplace wellness, get in touch with Wellspace. Here at Wellspace, we are experts in workplace wellness. We are aiming to revolutionise workplace wellness with our leading app, online portal and tailored wellbeing training.