Here at Wellspace we are proud to announce the launch of our corporate wellness programme pilot scheme on 10th September.
Over the last year we have been busily working with some of the finest designers and developers in the country to create an employee wellbeing app and wrap around service that stands head and shoulders above the rest.
We want to make sure our future clients feel as passionately about the corporate wellness programme as we do, which is why we are running a free pilot scheme for the rest of 2018.
Read more to find out what makes our employee wellness solution superior, how the pilot will benefit your business, and how to sign up.
What Is The Wellspace Corporate Wellness Programme?
The Wellspace corporate wellness programme provides a revolutionary approach to employee
wellness and seeks to positively impact on the lives of your team, both at home and work.
First, we take the time to really understand your workplace and staff by conducting a thorough appraisal with our resident behaviour change and wellness doctor. We do this so we can tailor the rest of the activities to suit your business.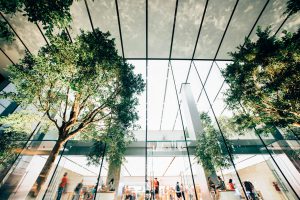 We then work to provide relevant, meaningful infographics, nudges, and videos to encourage your staff to start considering their wellness choices at work.
As part of the corporate wellness programme, your team will get access to a smart new wellness app that provides you with a clear visual representation of your employee's overall health through the Wellspace portal.
This enables you to take proactive steps towards improving the health and wellbeing of your staff, which results in a more productive workforce and a more caring culture.
Employees have the employee wellbeing app on their phones and can track their activity data, as well as input their sleep quality and mental wellbeing through simple daily questions. The users can track how they are feeling and sleeping over time and consider the possible reasons behind those results.
The app also cleverly interacts with certain wearables or phone health trackers, so can count their steps and activity without them having to input it. Easy.
The best bit is, employees are entered onto a leader board, so can have friendly and fun competitions to earn rewards and be even more motivated to boost their wellbeing.
We use the data gathered to deliver bespoke training sessions on mental wellbeing, nutrition, sleep and fitness so that staff are able to proactively improve their health and wellbeing.
How Does The Corporate Wellness Programme Pilot Work?
Because we want to make sure our customers love this solution as much as we do we are giving it away for free for the rest of 2018!
We don't like the idea of putting tech out into the market that hasn't been thoroughly tested with real life users. Plus, we want our core band of loyal customers to be able to give meaningful feedback on the overall service, which is why we are offering our corporate wellness programme out on a free pilot scheme. The scheme includes:
Introduction to Wellspace
Email campaign to all users throughout pilot
Wellspace information, tips, videos and infographics
Site appraisal and report
Environmental nudges
Application pilot with unlimited users
Wellspace online portal with unlimited users
Activity, Energy & Resilience Training Workshops
Team and organisation wellbeing reports and review throughout
Ethical approval and evaluation
If you sign up 50 or more employees in 2018, your business can receive our corporate wellness plan absolutely free of charge for three months. After that, you can either sign up for a longer contract or cancel with no further obligations.
Sound good? All you need to do is go to our employee wellbeing pilot page here and fill in the enquiry form. One of our team will be in touch to give you all the details.
Why Gather Employee Wellbeing Data?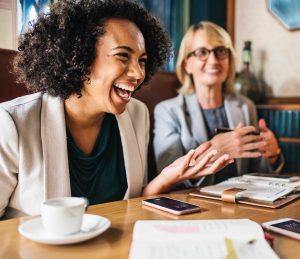 Most people have heard of the expressions 'being forewarned is forearmed', meaning if
you know there is a problem, you can tackle it head on.
In large organisations it can be hard to know when there is an HR problem brewing before it is too late.
Imagine being able to see that your delivery drivers hadn't had enough sleep, for example-you can use that information to make decisions that could potentially prevent a crash.
Or, being able to see that a whole team are feeling stressed and unhappy will allow you to address what is making them stressed, engage the Wellspace employee wellbeing training program, and help them manage their stress levels. This is turn will inevitable increase their productivity and reduce the likelihood of people needing time off work to cope with their symptoms.
In 2017, 12.5 million workdays were lost as a result of stress, anxiety, and depression. By addressing your staff's health, you can make sure your business isn't suffering too.
Health and Wellbeing-The Best Employee Perk
Employee wellbeing is a huge topic right now and having a wellness perk makes sense.
The whole nation is on a decade long health kick, with millennials leading the way for both physical and mental health.
Practicing selfcare and mindfulness is now a regular activity for many, when 15 years ago the country collectively scoffed at the concept of 'duvet days'.

The workplace has also changed in the last 20 years. More people are educated to at least degree level and, for many reasons, are willing and able to move around the globe for better employment opportunities.
Plus, the long-predicted skills gap is now hitting recruitment full force.
As a result, many businesses are having to work harder to recruit and retain quality employees.
Google are famous for attracting quality employees with a range of perks that were unusual at the time, but many others soon followed suit.
Not long ago, businesses could get away with offering an additional day of annual leave and parking as a perk but more and more businesses are offering reward schemes, activity days, gym memberships, free food, and discounted access to services.
A corporate wellbeing service that demonstrates your commitment to their health and wellbeing is a great employee benefit. Not only that, but it encourages a culture of health and compassion.
The Wellspace corporate wellness programme will improve the overall health of your team, and be a fantastic employee perk! And it is yours for free for three months!
Sign Up To Our Corporate Wellness Programme Today!
If you would like to learn more about how your workplace can enjoy our free pilot offer, fill in our enquiry form here and we will get back to you.