The winter months are known for their rife cold and flu bugs, which can lead to sick leave and poor productivity. And with the added worry of COVID-19, it is more important than ever to keep your workplace healthy this winter.
Otherwise, you may see an increase in sick leave and a decrease in workplace productivity. In this blog, we're going to share our tips for maintaining a healthy workplace during the winter months (and during a global pandemic!).
Maintaining A Healthy Workplace With Winter Flu Jabs And COVID-19 Testing
Flu jabs can prevent your employees from getting seriously sick during the winter months. Many companies provide flu jabs for their employees in an effort to maintain healthy staff.
Many companies are also now providing COVID-19 testing to maintain a healthy COVID-free workplace.
If an employee shows symptoms of COVID-19, they will have to self-isolate for 14 days unless they have a negative COVID-19 test. Providing regular COVID-19 tests to your staff can prevent the virus from spreading amongst your employees and their families. It can also keep your business running seamlessly during the pandemic.
Encourage Healthy Habits And Exercise
During the colder months, our immune systems don't fight off infections as well as they do throughout other seasons. So, it is important that your team are prioritising their health and wellbeing.
A wellness app is a great way to help your employees look after their mental and physical wellbeing during the winter months. They can track their physical activity, sleep and mental health and you (the employer) can monitor their overall wellbeing.
The Wellspace app offers a range of tools and resources tailormade to each employee based on their app data. These resources will help your employees stay healthy.
The mental health aspect of the app is particularly important during the winter months when Seasonal Affective Disorder is most likely to impact your team.
Keep The Workplace Clean And Germ-Free
If it is not possible for your employees to work from home, it is crucial that you are keeping your workplace clean and hygienic through the winter months.
Communal areas, such as kitchens, break rooms and toilets are breeding grounds for germs – even when employees are socially distant.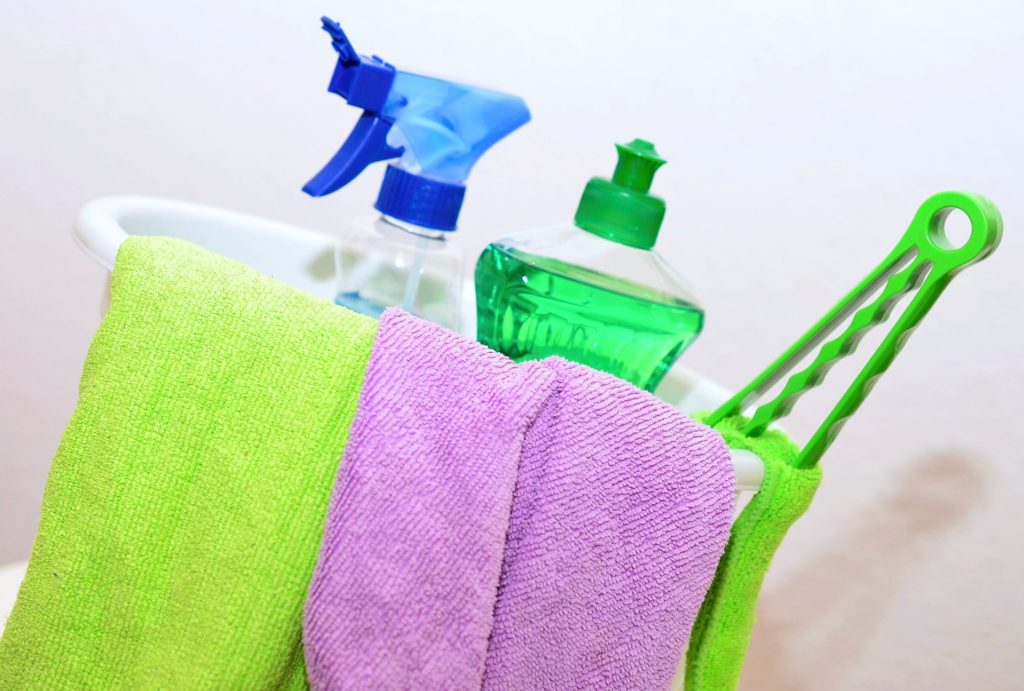 Having your workplace regularly cleaned and sanitised is an effective way to prevent the spread of germs and keep your team healthy.
In addition, a tidy and clean workspace can help increase productivity levels amongst employees. You should also ensure hand sanitiser is supplied, particular at the entrances to your commercial building and in communal areas.
Share Workloads
Overwhelming workloads are a common cause of stress in the workplace. Stress can cause fatigue, headaches, stomach problems and anxiety. Plus, stress supresses the immune system. This means employees are less likely to fight of infections and viruses if they are feeling stressed.
Communicate with your team regularly and ensure they are not overwhelmed with an unmanageable workload. It will also be beneficial to keep your eye out for other causes of stress.
Your team may be feeling the pressures of the pandemic or may be worried about the financial stress that comes with the festive season.
If your team are feeling stressed, or a specific employee is struggling, offer wellbeing training.
Maintaining A Healthy Workplace With Wellbeing Training
Wellbeing training can help your employees adapt their mindset. It can be tailored to the needs of your staff and can include group training sessions or one-to-one training sessions.
Focusing on the three pillars of health, wellbeing training topics include stress management, nutrition, sleep and breaking unhealthy habits. Virtual wellbeing training is available.

Get In Touch With Wellspace
Here at Wellspace, we create bespoke health and wellness solutions for businesses of all shapes and sizes. Our innovative employee app and portal allow you to monitor staff wellbeing. When paired with our Wellbeing Training, you can improve the health and wellbeing of your team.
By improving employee wellbeing, you will see an improvement in productivity and engagement and a decrease in absenteeism and staff turnover.
If you would like to find out more about Wellspace and the solutions we offer, get in touch. Alternatively, for more advice and tips, head to our blog.