There are many reasons to take time off work, to relax, to relieve stress, to start a new chapter in your personal life… But one of the most important reasons to take time off work is to spend time with your family. Taking time off work can actually improve your workplace wellness and your overall health and wellbeing. Spending time with your family is essential and is a big step towards achieving work-life balance.
Why Is Work-Life Balance So Important?
When you have a family, work-life balance seems so much harder to achieve. How are you supposed to have a career, run a home, spend quality time with your loved ones, have a social life AND make time for yourself?
It sound's impossible. But it isn't. Making small changes to your lifestyle can help you achieve work-life balance and improve your health and wellbeing. Achieving work-life balance can improve your bond with your loved ones, relieve symptoms of anxiety and stress and give you a new appreciation for your job. It can also increase your productivity and motivation in the workplace.
How Do I Achieve Work-Life Balance?
Work-life balance can be achieved with a little bit of organisation and willpower.
For example, leave your work at the office. Don't take any work home with you and avoid checking your work emails or checking in with your colleagues when you are at home.
If you have children, make one evening during the week a family night, such as a 'Family Movie Night' or 'Family Games Night'. It gives everyone something to look forward to and ensures that every family member is involved in quality family time at least one night a week.
If it's just yourself and your partner, have at least one 'date night' each week. Go out for a meal, to the cinema, or aim to do something together that you have never done before. Like roller skating or a dance class!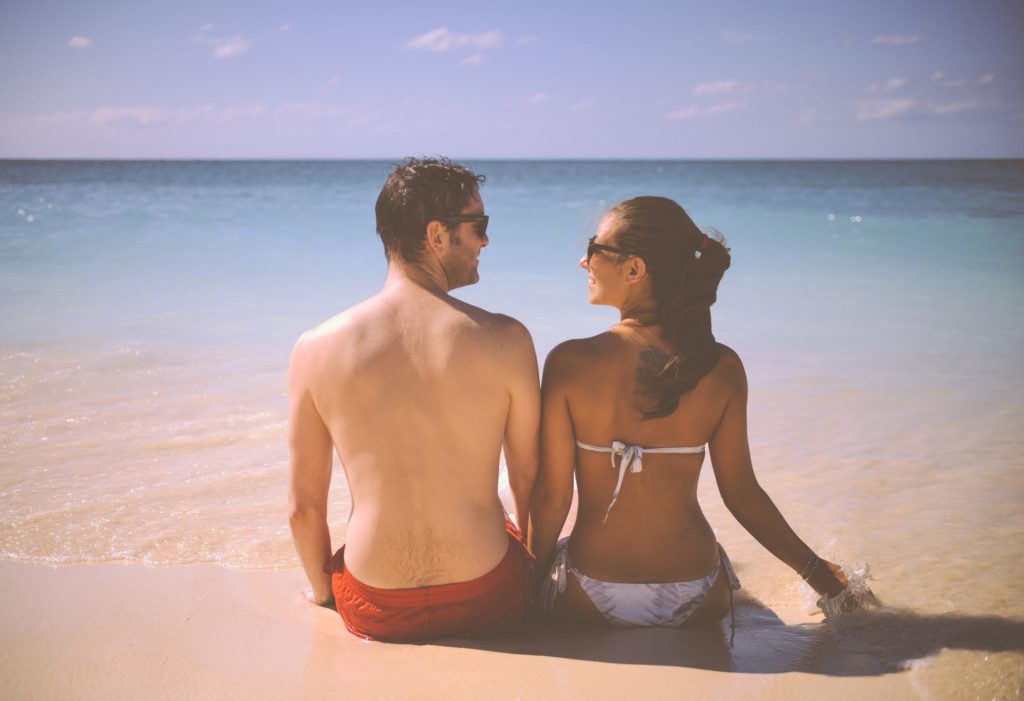 Organise at least one night out with your friends every month. Or a night in is can be just as fun! Either way, ensure that you are making time to socialise. Socialising is important.
Finally, always have something to look forward to. Whether it's a summer holiday, a weekend in a nearby city, a night out with friends or a big cinema trip with the kids; having something positive to look forward to will boost your mood and improve your wellbeing.
Make The Most Of Your Annual Leave
Your annual leave is there for a reason. It gives you the opportunity to take a break from work and rejuvenate. When you have a family, you should be making the very most of your annual leave.
Plan ahead to ensure you have time off work for holidays and during special occasions such as Christmas and birthdays. If you have children, it may seem like some events such as a school awards ceremony or a school play just sneak up on you. Thankfully, most employers are very understanding of their employees with families and young children. As long as you communicate with your employer in advance, you should be able to take an afternoon off to attend your children's school and social events.
Plan holidays and weekend's away. If you don't work on Bank Holidays, use the long weekend to go camping with the family or head off on a city break with your partner.
Always remember to make sure your family time is just that. Family time. Try not to think about work and avoid checking in on work. If you have properly planned ahead for your annual leave, you should be able to enjoy a carefree break with your family.
Improve Your Health And Wellbeing With A Break From Technology
Another way to make the most of your time off with family is to take a break from technology. If you have children, it could be worth encouraging the whole family to take a much-needed break from technology.
For you, taking a break from technology is a sure-fire way to stop working during your annual leave. Constantly working, even when you're supposed to be enjoying time off can have a negative impact on your health and wellbeing.
To reduce your stress levels and make the most of the time with your family, turn your electronic devices off! Or at least mute your emails and work calls.
Taking a break from technology will give your mind and body time to relax, whilst you enjoy quality time with your family.

Improve Your Health And Wellbeing With Flexible Working
If you feel as if you don't spend enough time with your family or have enough time to deal with the responsibilities that come with having a family, you may want to consider flexible working.
If this is something your employer already offers, then take advantage of it. Flexible working allows you to prioritise your family and your health and wellbeing. It enables you to complete your work duties in your own time. As well as being able to spend more time with your family, you will notice a boost in your productivity and creativity at work. You will also have a new appreciation for your job and will feel happier going into work.
If flexible working isn't something that your employer currently offers, have a word with your boss and see if it is possible. You might be surprised! Many employers are now better understanding the benefits of flexible working.
Get In Touch
Some people can find it difficult talking to their employer about taking time off. Others find it difficult to switch off from work-mode and relax during their time off. But taking time off with your family should be a top priority. As well as strengthening your relationship with your loved ones, it can also improve your health and wellbeing.
If you make an effort to take much-needed time off with your family, you will see an improvement in your work life. You will be more productive and motivated in the workplace and will be happier going into work each day.
If you'd like more advice, then get in touch with Wellspace today.
You can do so by filling in the contact form on our website or getting directly in touch via email through info@yourwellspace.com.