Measuring wellbeing in the workplace is so essential for employers. The health of your employees is important to aspects of their work, like productivity and satisfaction. Conducting an employee wellbeing survey will help you benchmark the overall wellbeing of your team.
Besides wellbeing surveys, you can usually take a brief measure of employee wellbeing through the amount of sick days, absentee employees, productivity, and employee feedback.
So how exactly does one know what to include in a staff wellbeing survey?
Well, in this post we're going to look at what an employee wellbeing survey is and show you some survey question examples you can use on your employees.
What Is An Employee Wellbeing Survey?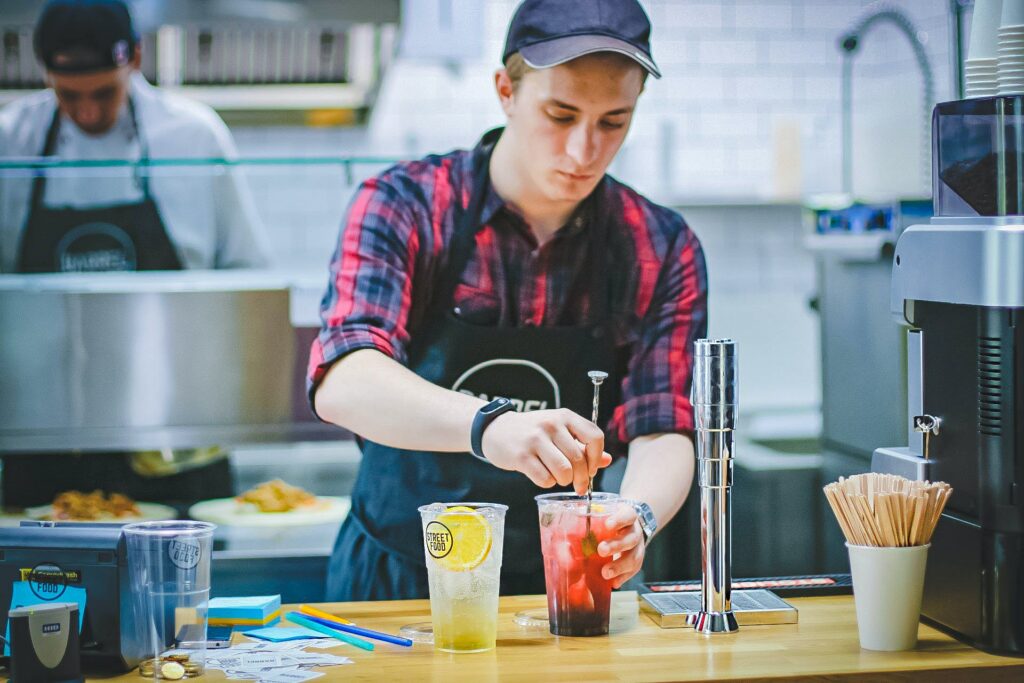 An employee wellbeing survey is a set of questions asked by the employer to establish the wellbeing of an employee. It will include questions relating to happiness, work-life balance, productivity, and satisfaction.
Employers may use employee wellbeing surveys to assess their employees' wellbeing at the workplace. And also to see how much importance they give to their wellbeing. From there, they can target specific areas that are scoring lower with hopes to increase them.
What Is The Purpose Of An Employee Wellbeing Survey?
The purpose of an employee wellbeing survey is to directly assess these through a detailed question-and-answer format. The surveys should ask questions regarding different elements of the company, such as the company itself, their managers, and their workload.
It's important to understand and acknowledge how they feel about all of these things, not just one. Because the answers are all intrinsically linked. If they feel their productivity is low, see how they feel about their workload, their colleagues, or the manager. Or ask them how they think their mental or physical wellbeing is.
A lot of things can affect an employee's wellbeing and establishing if it's related to the workplace is a good start.
What Are Typical Employee Wellbeing Survey Questions?
When forming the survey, it's important that the right questions are used. If you're gathering information only on mental wellbeing, then it's suitable to have more questions relating to mental health than physical.
The questions you choose to put on a survey can inform you of an employee's outlook on wellbeing and its direct relation to their work performance.
Here's some examples of questions to use on a wellbeing survey:
"Is wellbeing important to you?"
First and foremost, you should gauge how much importance an employee places on their wellbeing. Sometimes, a direct question with a direct answer is the most helpful.
"Do you think the company is dedicated to employee wellbeing?"
Well-being should be a top priority for any company in order for wellbeing initiatives to be a success. If wellbeing is a top priority, then that means that employees are considered in decisions the company makes. Especially regarding decisions relating to budgets, rewards, and the work environment.
An answer to this or similar questions allows you to know whether your employees actually think you care, or if it's just service.
"In your opinion, do your managers care about wellbeing?"
Managers that prioritise wellbeing are likely to have better relations with their employees. When employees go to work, it's good to know that someone is looking out for them.
Knowing that your manager cares about wellbeing also makes it easier for employees to open up and admit when they're struggling.
"Does your work culture support wellbeing?"
If a work culture doesn't support wellbeing efforts, then they won't be as successful. If other people within the company don't prioritise wellbeing, newer employees won't either. For example, if long-time employees work through lunch, a newer employee might start to, too.
Seeing other employees deprioritising wellbeing may lead to them reinforcing it by following suit.
If everyone demonstrates wellbeing practices then the initiatives are being supported and will be more successful. Additionally, it provides a more comfortable space when asking questions related to wellbeing (whether that's asking for more flexibility or an easier workload).
"How is the company's current wellbeing initiative(s)?"
Determining whether wellbeing initiatives are working is important. Assessing the employees view on current wellbeing initiatives can be helpful for future plans. If the current one is working and being used then it's safe to say that your company is on the right track.
This can lead to asking similar questions, such as "Does the company need a new wellbeing plan?" or "What do employees expect from the wellbeing initiatives?".

What Are The Dos And Don'ts?
As with any task, there are specific ways of getting genuine answers than others.
Dos
You could ask questions that require multiple choice answers (based on potential previous data) or 1-10 scale rankings. But definitely make sure open-ended responses are possible.
Keeping the survey short is best. Most people don't want to be filling out survey questions for longer than 10 minutes, even if it is for their benefit.
Make sure your survey is tested before you give it to employees. The questions need to be suitable and need to be direct. It's important also that other people understand the questions in order to respond appropriately.
Don'ts
Leading questions is a no go. If you ask an employee a leading question, chances are they'll answer how they think you want them to. Biased answers aren't truly helpful because they're not genuine.
Make it known that not every answer is mandatory. Employees can feel more comfortable knowing that they don't have to answer specific questions if they don't want to. After all, this is about them and their wellbeing. Uncomfortable employees sort of defeats that purpose, no?
No vague questions! You want to gather information about wellbeing and that's not always possible without a detailed answer.
Get In Touch
We can offer specialist advice on wellbeing questions and tell you how our wellbeing app will support your company. (And therefore your team, too!).
Contact us for more information or call us on 0808 178 0748. One of our team experts will be happy to chat with you!
Related posts:
Wellbeing Questions To Ask Your Team – Wellspace (yourwellspace.com)
Wellbeing Workshops For Staff – Wellspace – Employer (yourwellspace.com)