Dealing with workplace harassment s one of the toughest things to have to cope with if you work in any management role or human resources department.
And unless this kind of behaviour is nipped in the bud early on, it can lead to some pretty serious problems, not least of all for the person at the receiving end of the harassment, but also the organisation who failed to intervene and prevent the aggravation from continuing.
Under the Protection from Harassment Act 1997, a person can be prosecuted in the criminal courts for harassment, or behaviour towards another individual that is seen to be threatening, humiliating or evoking distress. This means that the person who feels harassed can pursue their claim in a civil court, and it can lead to prosecution in the criminal justice system. It's serious stuff!
So how can employers prevent this type of conduct from happening in the first place, or prevent any kind of unwelcome situation from escalating?
Here at Your Wellspace we believe in creating a happy, healthy and positive workplace culture. It's good for your employees and it's good for the business. Want to find out more? Read on…
Employer Duty of Care
First of all, it is important to remember that as an employer, you have a duty of care to your employees, which is fully explained by the Advisory, Conciliation and Arbitration Service, or ACAS for short, and explains in detail how an employer should 'take all steps which are reasonably possible to ensure their health, safety and wellbeing'.
This includes both physical and mental wellbeing, and whilst there is clear legislation to support this, there are also moral and ethical standards to uphold.
This includes all matters around harassment or bullying, and is further supported by the Equality Act 2010.
There are clear guidelines as to what constitutes bullying or harassment in the workplace; these include, but are not exclusively:
spreading malicious rumours
unfair treatment
picking on or regularly undermining someone
denying someone's training or promotion opportunities
Furthermore, bullying or harassment can happen in a number of ways and can have a particularly detriment impact on a person's physical and mental wellbeing. Anybody can become subjected to bullying or harassment behaviour, whether this is from face to face contact, or via email, phone call or letter.
The law states that anybody receiving unwanted treatment that is discriminatory against one or more of the protected characteristics is being harassed. More details of which can be found here, and anybody that feels they are being bullied or harassed at work should notify their employer immediately.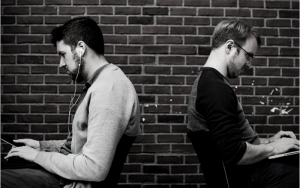 What Can I do as an Employer about Workplace Harassment?
As an employer, it is your duty to ensure you take any allegations of bullying and harassment or discrimination of any kind in the workplace very seriously, and that the person bringing any incidents to your attention is treated with respect, with dignity and in the strictest of confidence.
It may be that the incident has only just occurred or that it is a situation that has been going on for some time, either way, it will take a lot of courage for a person to divulge the information. In addition, it could be that the person reporting the allegation is not necessarily the person who is being harassed, in which case, this must also be dealt with in the appropriate manner as you are legally obliged to do so.
As any breach of duty of care could lead to the employer being prosecuted if the statement is not acted upon in the correct manner.
To prevent this, it is pertinent to have a clear and transparent bullying and harassment policy for the organisation, which outlines the steps anybody wishing to report an incident should take, and what follow up actions you are committed to, as the employer.
In addition to the policies and procedures a company has in place, some of the steps you can take to prevent bullying and harassment include;
Having an open door policy – where people feel they can talk to their Manager or the HR department in confidence, and that their conversations will be taken seriously.
Ensure there is representation from an appropriate trade union and that employees know who their representatives are.
Encourage strong working relationships that builds support for one another amongst colleagues. This can be done by introducing buddy schemes, peer mentoring, or introducing a wellbeing program that offers incentives and rewards to staff.
Have a robust training policy for managers and for employees as to what constitutes bullying and harassment, ensure this is repeated regularly so that new members to the organisation benefit and so that complacency does not set in amongst established employees.
Identify and manage workplace stressors and mitigate risk. Keep training records up to date, ensure staff are equipped to do their job roles effectively and reduce any opportunity for difference of opinion or any form of resentment.
Follow your company policies on bullying, harassment and discrimination to the letter. There is no room for manoeuvre here, as any issue that escalates could potentially have the police involved, and rather than jeopardise your company reputation, it is much more fitting to have a positive approach by facing the possibilities of bullying and harassment head on.
It is ultimately better for your employees, you and the organisation as a whole.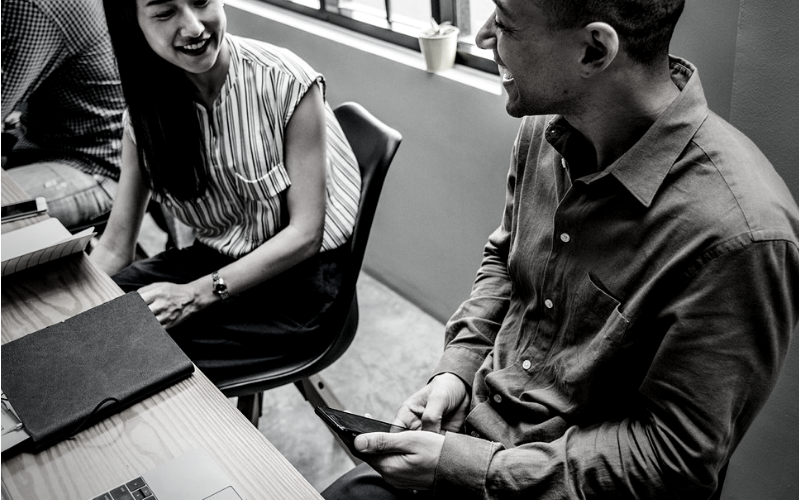 Contact us
So if you would like any advice on how to prevent workplace bullying and harassment, or if you are interested in the positive aspects of introducing a wellbeing scheme, you can contact us here for more information, or if you prefer, call us on 0808 178 0748.
We have a skilled team of health and wellbeing professionals who will be delighted to chat to you and offer expert advice on how to encourage a positive workplace culture, and firmly consign any form of harassment or discrimination out of the office door!